Increase Quality of Life in Zionsville by Decreasing Chronic Neck and Back Pain
Increase Quality of Life in Zionsville By Decreasing Chronic Neck and Back Pain

What does it mean to have a good quality of life in Zionsville?
Definitions of Life Quality include concepts like:
"The degree to which an individual is healthy, comfortable, and able to participate in or enjoy life events," or "An individual's perception of their position in life in the context of the culture and value systems in which they live and in relation to their goals, expectations, standards, and concerns".
Overall, quality of life in Zionsville looks at how well you're living your life and if you are thriving and not just surviving. It examines if you're able to do the things that you want to do and show up as the person you want to be. Sometimes, the thing that holds people back from living a higher quality of life and doing the things that they want to do is pain.
If you're dealing with pain or not able to do certain activities for fear of injuring yourself, you might not be able to do things that bring you joy such as:
playing with your kids
golfing, hiking, biking, being active
getting through a workday without being sore.
traveling or exploring a new place
More and more scientific research studies are starting to look at quality of life when examining treatment for chronic neck and back pain. Researchers are interested not only in if the treatment is successful for decreasing chronic neck and back pain, but also taking a broader look at how treatment is affecting the overall quality of life for a patient.
---
Chronic Neck and Low Back Pain are Major Problems in our World Today
It's estimated that 80% of the population will experience low back pain at some point in their lives with nearly 50% of people suffering from chronic or recurring lower back discomfort annually. Research has consistently shown a positive relationship between Chiropractic care for the treatment of lower back and neck pain.
A new research article published last year examined the effectiveness of Chiropractic care on lower back and neck pain while also examining the change in quality of life.
When this study looked at quality of life a few different areas were considered: physical functioning, pain, fatigue, sleep disturbance, social health, and emotional distress. About 2,000 people were included in this study that extended over a 3 month period of time. All of the people in the study were given surveys before and after starting Chiropractic care to assess their quality of life. This study showed that over the course of 3 months, the group reported significant improvement in their quality of life in almost all the different facets. According to the author, Hayes et al. "The largest mean improvements were observed for pain, sleep disturbance, ... social health, and fatigue." Decreasing chronic neck pain and decreasing chronic back pain are extremely important but this study showed that not only the pain dissipated but quality of life increased in a lot of different areas.
---
Chiropractic Care Treats More than Just Pain
We understand that one of the most common reasons anyone goes to a doctor is because they have pain and are not happy dealing with it on a daily basis. But what about the other areas of life that are being impacted by discomfort? This study shows that with Chiropractic care we can not only help improve your pain but we can also help with things like decreasing sleep disturbance, fatigue, and increasing social health (ability to participate in social roles and activities).
Pain is a factor when determining the treatment of neck and lower back pain but it should not be the only thing we consider. Improvement in the overall quality of life is important for us to reach our goals of being healthy not merely living without pain. This is why we ask people about other facets of their life and set measurable goals at the beginning of care so we can track your ability to get back to a life you love.
Chiropractic care is an option for improving the function of the spine and the well-being of patients with chronic low back pain or neck pain. The Chiropractic adjustment is designed to relieve pain and improve physical functioning.
Everyone should know not only about the pain-relieving benefits of Chiropractic care but that adjustments can help with living a happier life. Chiropractic care can help get you back to doing activities that you love and may have missed out on. Pain and discomfort do not mean that you should sacrifice your quality of life. You deserve to live a happy and healthy life filled with all of the activities you'd like to participate in!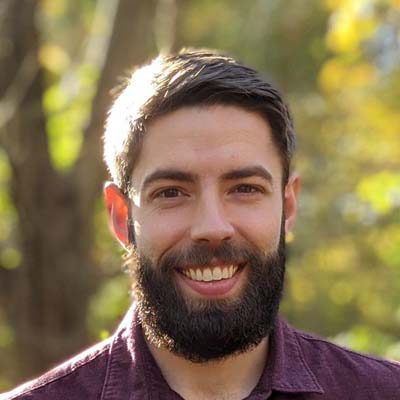 About the Author
Dr. Ben Hennes decided to become a Chiropractor after seeking care for low back pain and migraines that were making it hard for him to focus on his studies. After a few visits to a Chiropractor, he was no longer having issues with his lower back or migraines and loved how he felt.
Improving health from the inside out in such a natural way made sense for Dr. Ben and he fell in love with the philosophy of Chiropractic.
In his free time, you can find Dr. Ben in the outdoors - hunting, fishing, and exploring. If he isn't outside he enjoys expanding his knowledge by reading and listening to podcasts.
OFFICE HOURS
---
Monday
8:30am - 12:00pm
2:30pm - 6:30pm
---
Tuesday
2:30pm - 6:30pm
---
Wednesday
8:30am - 12:00pm
2:30pm - 6:30pm
---
Thursday
2:30pm - 6:30pm
---
Friday
8:30am - 12:00pm
---
Saturday & Sunday
Closed