Chiropractic Care in Zionsville Helps Decrease Migraines
Chiropractic Care in Zionsville Helps Decrease Migraines

About 40 million people in the United States and almost a BILLION people around the world suffer from migraine headaches every year... Broken down, it's estimated that 18% of women, 6% of men, and 10% of children suffer from migraines, making migraines the 3rd most prevalent illness around the world.
---
Migraines Disrupt Your Life
Even if you don't personally suffer from migraines in Zionsville, you probably know someone else who does. If you're close with someone who gets migraines, you know firsthand just how debilitating and distracting they can be. 90% of sufferers are unable to work or function normally during their migraine.
Typically, the discomfort from a migraine is not the only symptom that accompanies the headache which can last for hours and even days at a time. Most people also experience nausea, vomiting, sensitivity to light or sound, flashing lights, blind spots, and tingling in the arms and legs.
It's no wonder that migraines have been rated the 6th most debilitating condition worldwide.
Traditionally the most common form of treatment for migraines has been the use of drugs or pharmaceuticals. So, we look further into how to decrease migraine headaches naturally.
---
Chiropractic Options for Migraines in Zionsville
Recently, more research has been published showing that migraines can be treated conservatively and naturally with Chiropractic care.
More and more people are turning to chiropractic care as a non-medical method to help decrease migraines. This approach not only focuses on the symptoms of a migraine, but it also focuses on reducing the stress on the spinal column and spinal cord which is a root cause of many migraines. Chiropractors analyze misalignments in the spine that create improper biomechanics or stress on the nerves in the upper neck which may be triggering the migraines. With this approach, Chiropractors are able to not only help the symptoms of the migraine but also address the root cause of the problem and prevent the migraines from coming back.
Research published by the journal Complementary Therapies in Medicine in 2015 evaluated different treatments for migraine sufferers. This study showed that upper cervical manual spine care was more effective than using only medication in the treatment of migraines. Patients in this study who received treatment to their upper neck were able to decrease their migraine medication use by 80% and decrease the number of migraine days by 97%. These patients noted that their pain and functional disability decreased by nearly 100% and their quality of life increase dramatically.
Another case study published in 2019 from Sage Journals evaluated the effectiveness of Chiropractic care on migraines. One of the patients in this study was having migraines daily at the peak of her condition and typically suffered from 3-4 migraines per week. After treatment from a Chiropractor, her quality of life was improved greatly. After getting adjusted, she noted an immediate relief of her headache symptoms and neck pain, and the frequency of her migraines was reduced to once per month.
---
Try Non-Medicated Routes First
Migraine sufferers deserve a more natural treatment method than what has been typically prescribed in the past. The side effects that accompany migraine medication require us to look for alternative means of treating this debilitating condition. Chiropractic care is a natural and valuable tool to help manage the effects of migraines in people of all ages. Chiropractic adjustments initiate changes in the spine and nervous system that decrease stress within the body and increase function.
If you or someone you know suffers from migraines there is hope! Reach out to schedule a complimentary consultation where we can learn more about your migraines and help you find ways to manage them without the use of medication.
---
Resources
Migraine Research Foundation
Integrating Chiropractic Care into the Treatment of Migraine Headaches
Randomized Controlled Trial of Chiropractic Spinal Manipulative Therapy for Migraine
Cerritelli F, Ginevri L, Messi G, Caprari E, Di Vincenzo M, Renzetti C, Cozzolino V, Barlafante G, Foschi N, Provinciali L. Clinical effectiveness of osteopathic treatment in chronic migraine: 3-Armed randomized controlled trial. Complement Ther Med. 2015 Apr;23(2):149-56. doi: 10.1016/j.ctim.2015.01.011. Epub 2015 Jan 21. PMID: 25847552.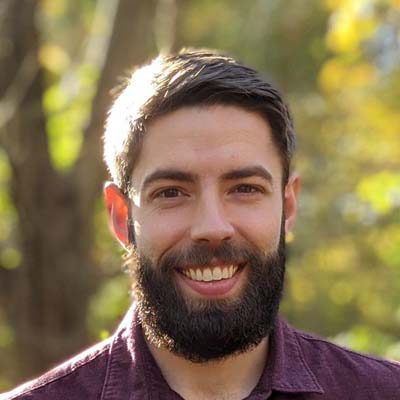 About the Author
Dr. Ben Hennes decided to become a Chiropractor after seeking care for low back pain and migraines that were making it hard for him to focus on his studies. After a few visits to a Chiropractor, he was no longer having issues with his lower back or migraines and loved how he felt.
Improving health from the inside out in such a natural way made sense for Dr. Ben and he fell in love with the philosophy of Chiropractic.
In his free time, you can find Dr. Ben in the outdoors - hunting, fishing, and exploring. If he isn't outside he enjoys expanding his knowledge by reading and listening to podcasts.
OFFICE HOURS
---
Monday
8:30am - 12:00pm
2:30pm - 6:30pm
---
Tuesday
2:30pm - 6:30pm
---
Wednesday
8:30am - 12:00pm
2:30pm - 6:30pm
---
Thursday
2:30pm - 6:30pm
---
Friday
8:30am - 12:00pm
---
Saturday & Sunday
Closed